Career paths
At DANX you can pursue many different paths in your work life. See below, what our people do at DANX.
FSL assistant/manager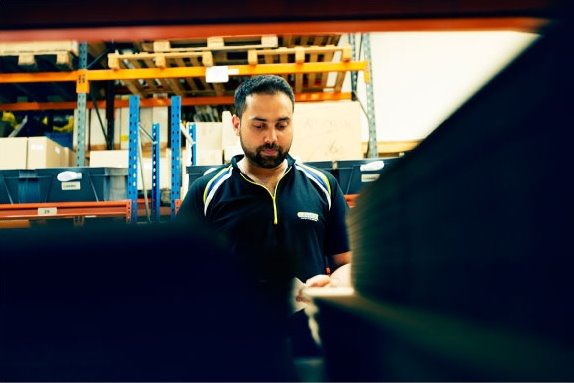 FSL means Field Stock Location – which again means that we take care of the warehousing of spare parts for our customers.
An FSL assistant at DANX has a challenging and demanding job. The FSL assistants in our PUDO handle all express orders that come in during the day – typically a spare part has to be ready for pick up by a technician or will be express delivered by us within 15 minutes. Our FSL assistants collect the parcels at the warehouse, order the cars to deliver them, make sure that the parcel arrives at the correct destination, update all IT-systems and eventually return to our customer with a POD. This means that as an FSL assistant you have to work in multiple IT-systems as every customer has its own unique system. It is also important that our people in this job have good language skills – particularly English.
Our FSL assistants who do not work in the PUDO have a more physically challenging job. They handle, sort and move all the goods that come into our warehouse during the day - unload and load all the vans and make sure that everything goes to the right places.
---
Control tower
The DANX Control Tower is manned 24/7 and is our very important communication central which is situated at strategic locations around all Nordic and Baltic countries. When you work at the DANX control tower you have many different tasks to solve during a day. In general our control tower people of course always answer the phone when customers or drivers call. They also take care that our distribution goes as planned, plan the routes and make sure the drivers' manifests are correct as well as registering the PODs.
We have people working in three shifts in our control towers to make sure that there is someone to answer the phone 24/7: Our people on the day shift are responsible for sending off our cars for the day routes, they follow up on all the nightly deliveries, send morning reports to all customers and have a close contact with our drivers. They also plan the drivers' routes and optimize the number of kilometers we drive.
Our evening and night shift both do desk work and more physical work – like importing the EDI files from our customers and helping unload and repack the vans that come in during the night. It is their responsibility that the nightly flow runs smoothly. Language skills are also very important when you work at the control tower.
---
Administration - IT
We have a quite large IT-department at DANX – it is split up in two departments: IT Infrastructure and IT Development.
At IT Infrastructure our people primarily work with maintenance and updating of our network and servers and do in general hold a back office role. They are also responsible for all our internal and external communication like our telephone system, e-mail and intranet. When you work in It Infrastructure you get the opportunity to talk to the whole organization as our business cannot function without communication.
At IT Development our people develop and maintain much of the software we use at DANX i.e. our own transportation system, our website and our financial system. Another very important part of IT Development is to work closely and flexibly with our customer in regards to interface between their IT systems and ours.
---
Administration - Finance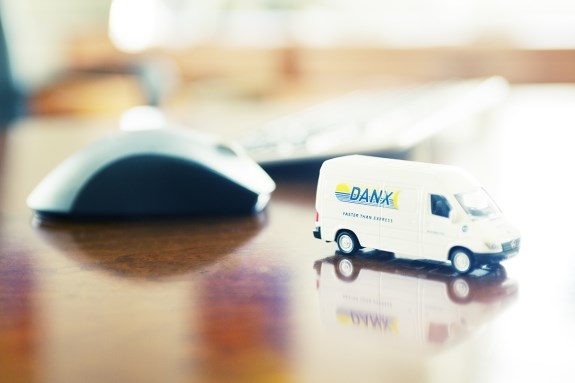 Our finance department handles all financial transactions for the whole group from invoicing to registration of payments from our customers and everything in between. They also deliver reports for management meetings with financial key figures and design various reports for our customers with KPI figures or other statistic material.
At the finance department you communicate a lot with both customers and colleagues and have a broad surface of contact with the whole business.